Our friendly and welcoming dental team at Legacy Dental supports community initiatives all year round. 

---
Giving back with a smile!
Dr. Miller and our team at Legacy Dental believe that supporting our community makes Lethbridge a better place.
We work with charities and organizations of all different nature to promote health, positivity and well being for our neighbours and friends. We are proud to have the opportunities and privilege to help those in need when we can. 
Over the past year, we have donated our time, money and smiles to many local initiatives, and wanted to share a quick year in review with our patients to show how we're dedicated to you. In addition to the below photos, we have donated dental work to those in need, including refugees, local citizens and long time patients in need. One of the greatest parts of our business is the ability to make a difference in someone's life. We spend many hours and resources yearly supporting our community as well as our patients. 
Legacy Dental supports Lethbridge!
Practice Manager, Doug, at the Walk a Mile in Her Shoes event this year, which is an event hosted by the Lethbridge YMCA to raise funds and awareness for family and women violence.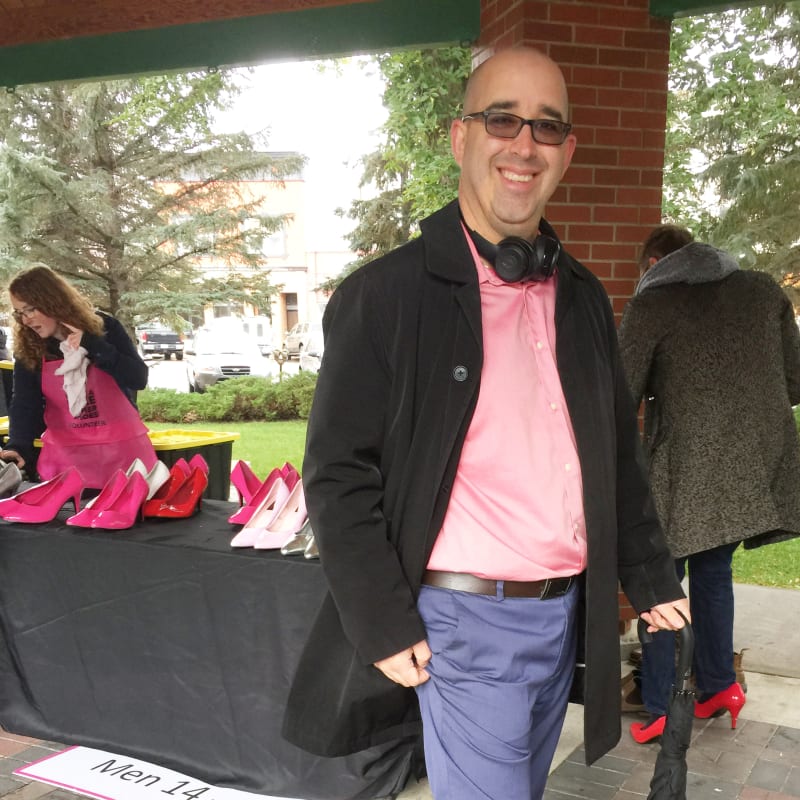 A thank you card from Lethbridge Therapeutic Riding Association for our support. They offer riding for those with physical and mental disabilities, and is a local organization we love to support.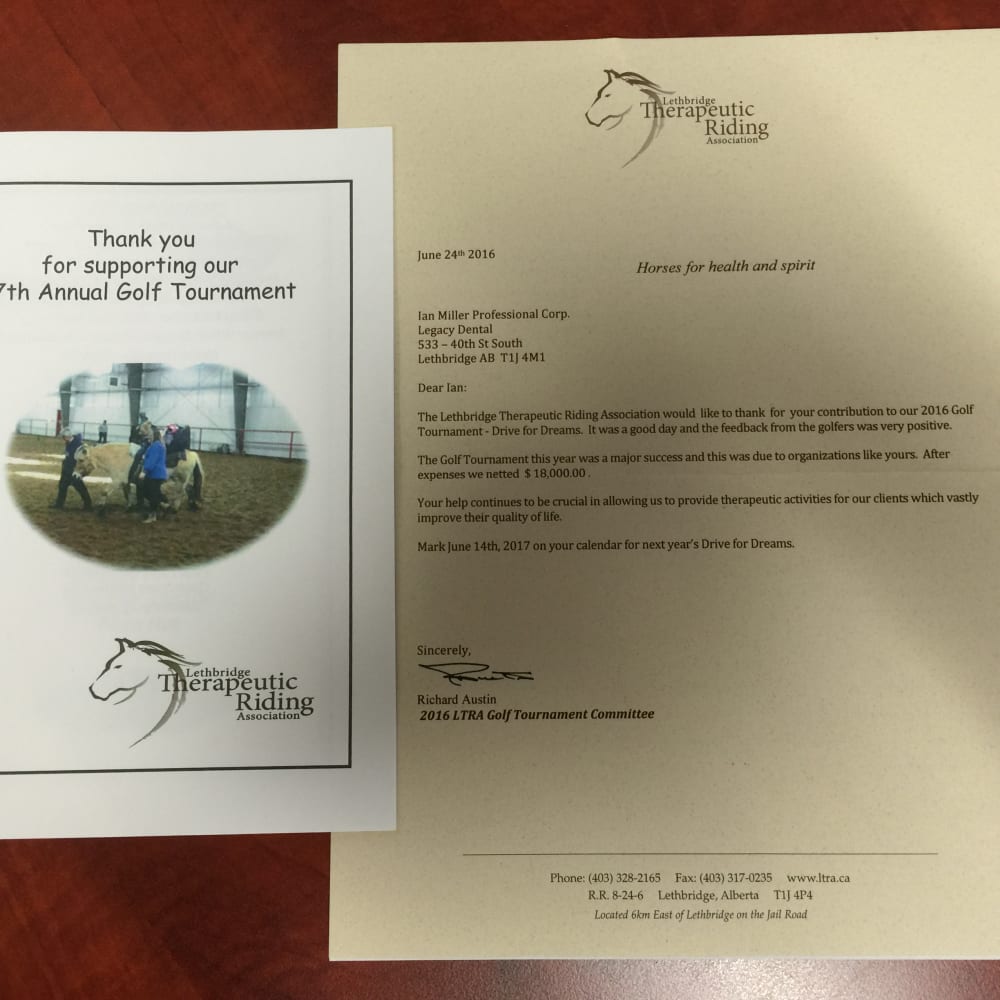 A thank you letter from Westminster Elementary thanking the clinic's donation of toothbrushes and supplies donation for the kids.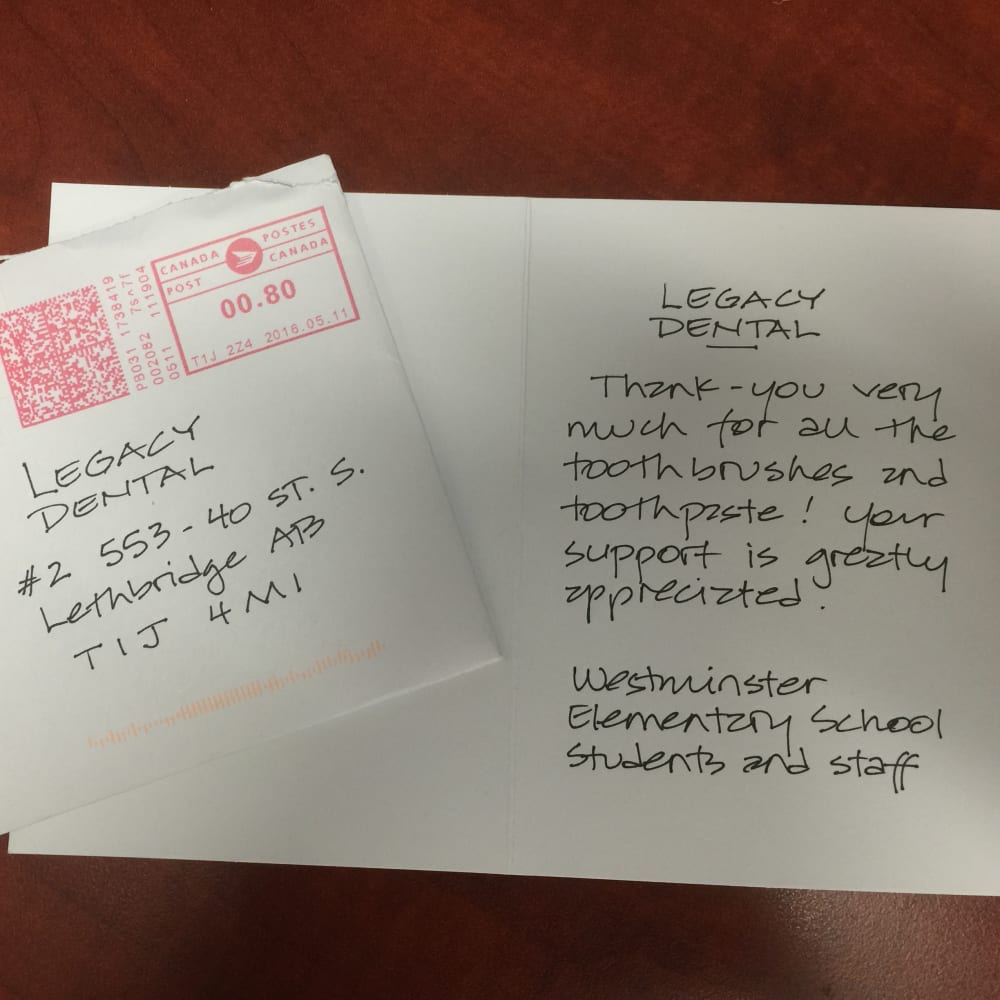 The LMBA (Lethbridge Minor Basketball Association) thanking us for our donation to their event this past winter.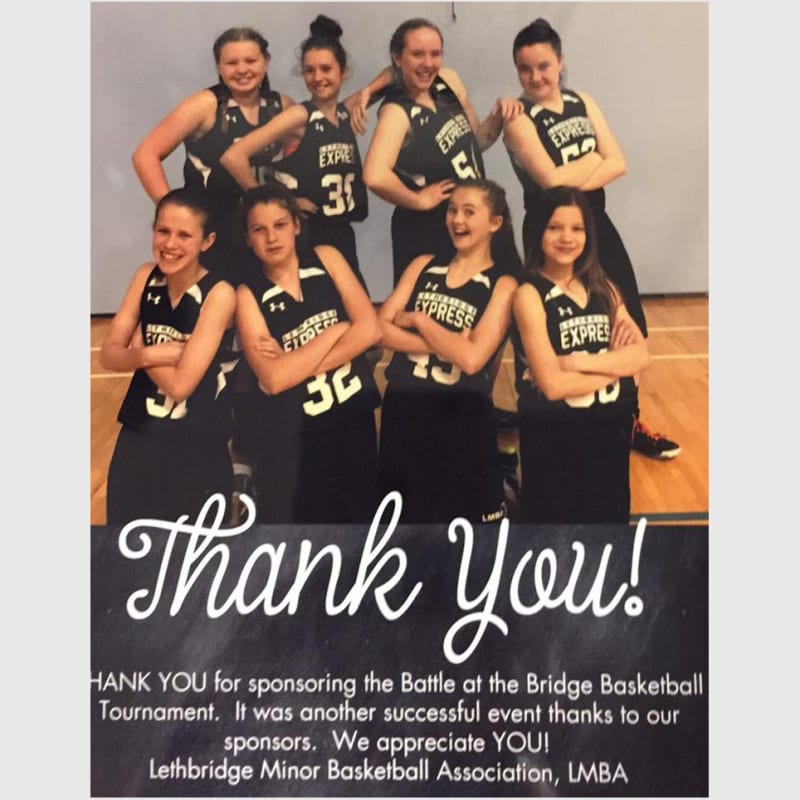 The Legacy Dental Team at lunch before we participated in our Charity Dental Afternoon on September 28th, 2017, where we donated over $12,000 in services to patients in need of dental care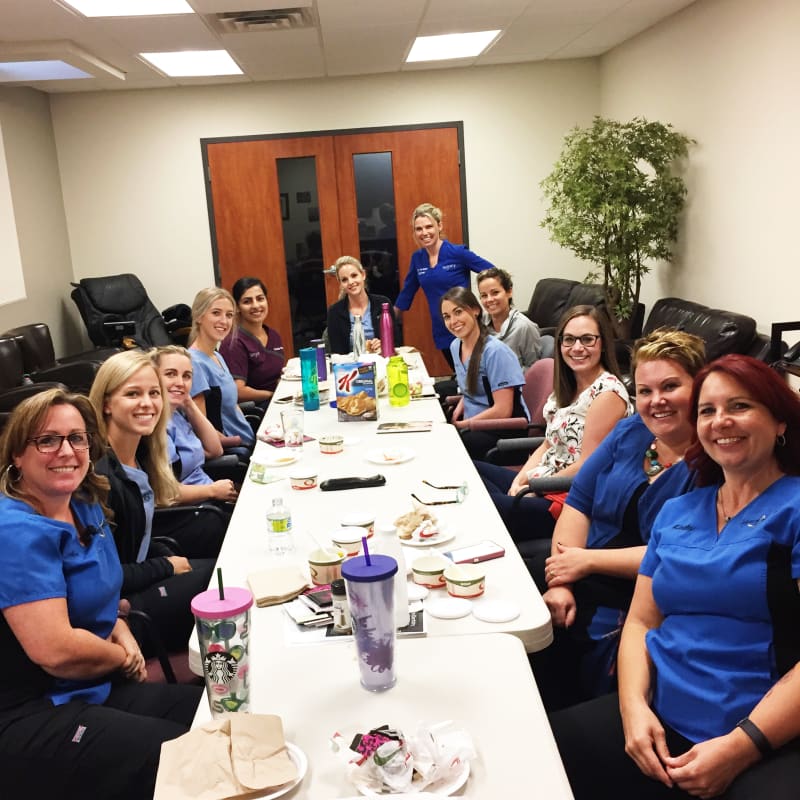 Pictures and thank you letter from Chinook High School in Lethbridge for supporting their Men's Varsity Volleyball team and their athletic and humanitarian initiative they did in Cuba.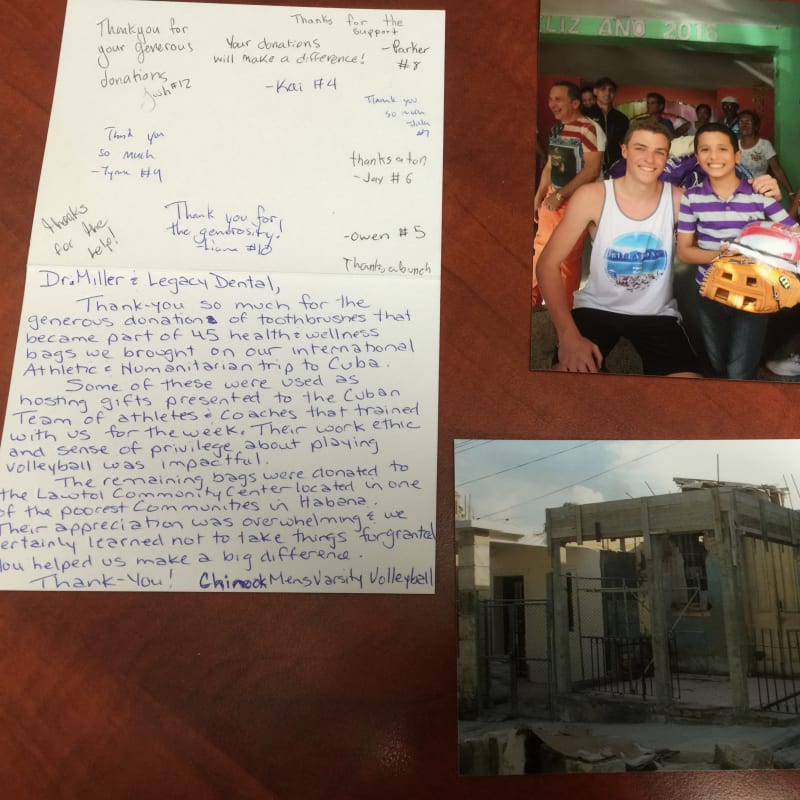 A thank you letter from Catholic Central High School in Lethbridge for supporting an upgrade to their theatre program.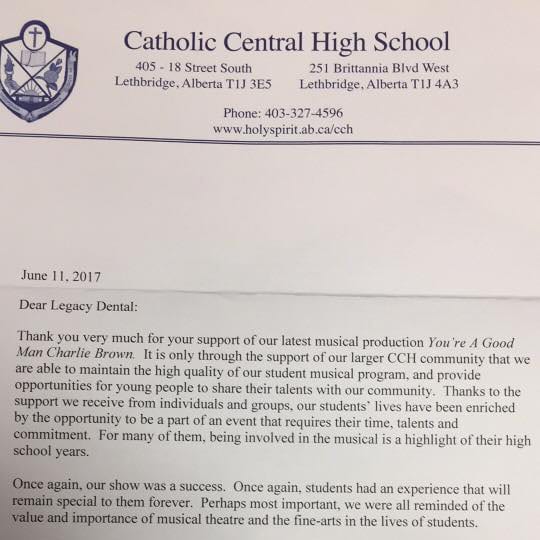 The Lethbridge Pee Wee Hockey team thanking us for our continued support on their events.